Recently, I was made aware of several typos in several of my books. My first reaction: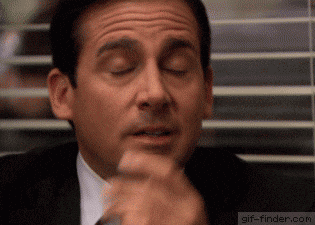 And no, this is not irritation at those pointing out the typos. It's irritation at myself, for not catching them. As a self-published author, I am all too aware that a typo makes my books look self-published and somehow inferior to traditionally published books. And yet….
I am able to correct typos whenever I or someone else finds them (and I do!). Self-publishing allows me to do this easily. There aren't big piles of my books sitting on shelves at bookstores with glaring typos in them – my books are printed on demand, so the next person who buys one of my books online with have a copy with fewer typos than before. The ebook editions of my books will show that there is an update, and the reader can choose to download the update.
Traditionally published books are not typo-free, so this pressure for self-published authors to have perfect products is really ridiculous. Literally, the last two books I read had typos in them. And they are sitting on shelves at bookstores with those typos, after being edited by a professional editing team.
Should I feel bad about my books having a few typos?
No way! I'm in good company.