A while back, Forever Lost in Literature posted a list of the the ten longest books they had read. This week, I'm adding my own list, along with notes about where I procured these books – a nod to my post this week over on The Page Half Full, where I talk about what libraries have to offer to writers. How many of these tomes did I check out from the library? Read on to find out…
10. Wolves of the Calla (The Dark Tower #5) by Stephen King (931 pages)
I read most of this series from the library – Kelley Library in Salem, NH to be specific.
---
9. A Clash of Kings (ASOIF #2) by George R.R. Martin (969 pages)
I found this among some library donations, and I planned to read it and return it much sooner than the 8 months it took me to finish it…
---
8. Pillars of the Earth by Ken Follett (973 pages)
I got this one from a box of used books my aunt and uncle were planning to get rid of. Took me what felt like centuries to finish, so it's a good thing I didn't check it out.
---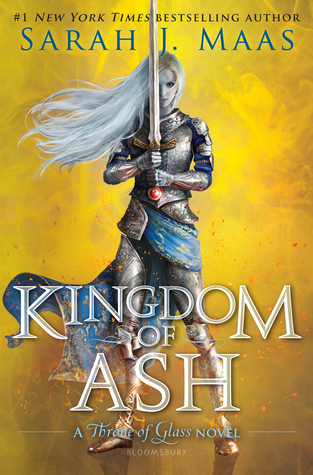 7. Kingdom of Ash (Throne of Glass #7) by Sarah J. Maas (984 pages)
A library read, only took me 11 days – but I was eager to finish off this series!
---
6. The Witching Hour by Anne Rice (1,038 pages)
At one point I had all the Vampire Chronicles and Mayfair Witches series, but I might have checked this out from the library and bought it later.
---
5. The Dark Tower (The Dark Tower #7) by Stephen King (1,050 pages)
Definitely another library check out. I was on a roll reading this series, though, and didn't have any problems finishing it before it was due.
---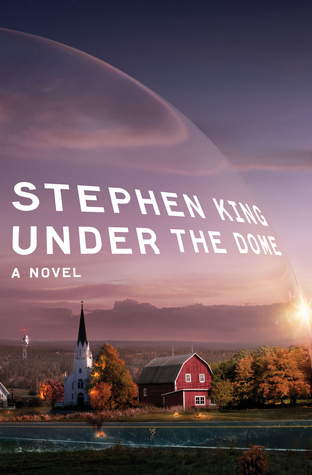 4. Under the Dome by Stephen King (1,074 pages)
I checked this out from the library, but I did wait until after there wasn't a hold list on it, so I would be able to renew it – it took me 3 weeks to read.
---
3. It by Stephen King (1,093 pages)
I think I got this at a library book sale, but it could have been a flea market, but I know it wasn't the library because it was a paperback. I read it in two weeks, so technically I could have checked it out from the library and not paid any late fees…
---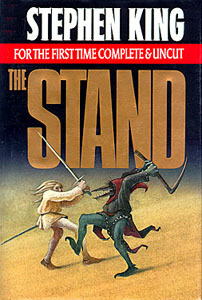 2. The Stand (uncut and expanded) by Stephen King (1,153 pages)
I read this in hardcover, which means I got it from the library… and I managed to read it in 2 weeks.
---
1. A Storm of Swords (ASOIF #3) by George R.R. Martin (1,179 pages)
This is the third in the Song of Ice and Fire series, and by this point I knew it was futile to check any of these books out from the library. I also got this one from the library book sale, and it took me over a year to read!